Mother's Day
Don't forget mom this weekend!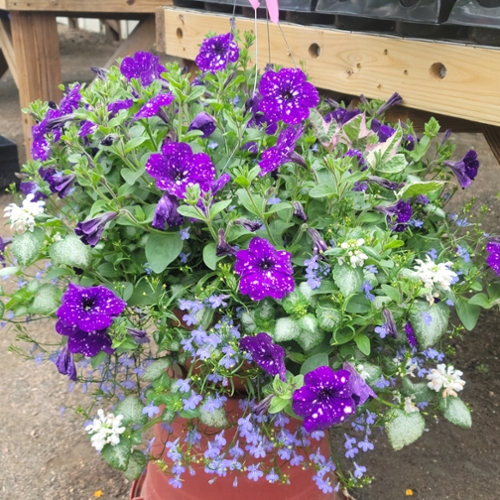 Mothers Day is this weekend and we have plenty of choices for mom! Stop by our greenhouse for a large selection of flowers. Whether shes into annuals, perennials, or baskets. We have peonies, dahlias, geraniums, bleeding hearts, begonias, fuschia, our famous 14" mixed hanging baskets, and more. From classics such as pansies to unique plants like unicorn juncus or succulents, we have plants for many personalities. Not into plants? Why not bring her a pie? We also have scones, cookies, and other treats. This weekend we will be making our lemon raspberry meringue pie. You may stop in and browse whats available, or call
ahead and order if you're after a favorite treat!
Posted: to General News on Wed, May 5, 2021
Updated: Wed, May 5, 2021