Store and Bakery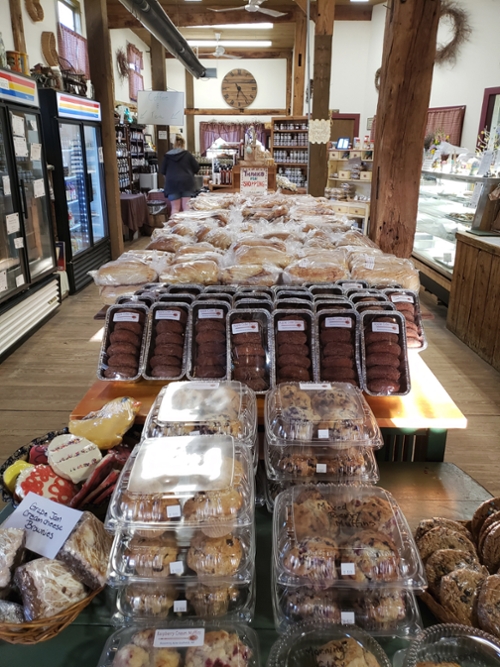 Blossoming Acres Farm store in Southwick Massachusetts is housed in a post and beam barn built in 1820. In 1990 the barn was restored and turned into the farm stand where vegetables, fruit, bakery products, frozen foods, local value-added products and much, much more is offered for sale.
Blossoming Acres has always promoted the "buy local" and "know your farmer, know your food" approach. This is the belief that drives our business and is at the base of every decision we make.
Our friendly team is family and community minded. Our intention is that the ambiance of the store and markets reinforce this ideal. Transparency in farm practices in the field and in the kitchen, willingness to listen and help and validate customers concerns and attention to the customers experience and surroundings while shopping, even the music played is important to Blossoming Acres success.
The store can be displayed as a main navigation with links to different pages for different products or can be one page with sections for products (like the bakery section below).